What does GxP mean?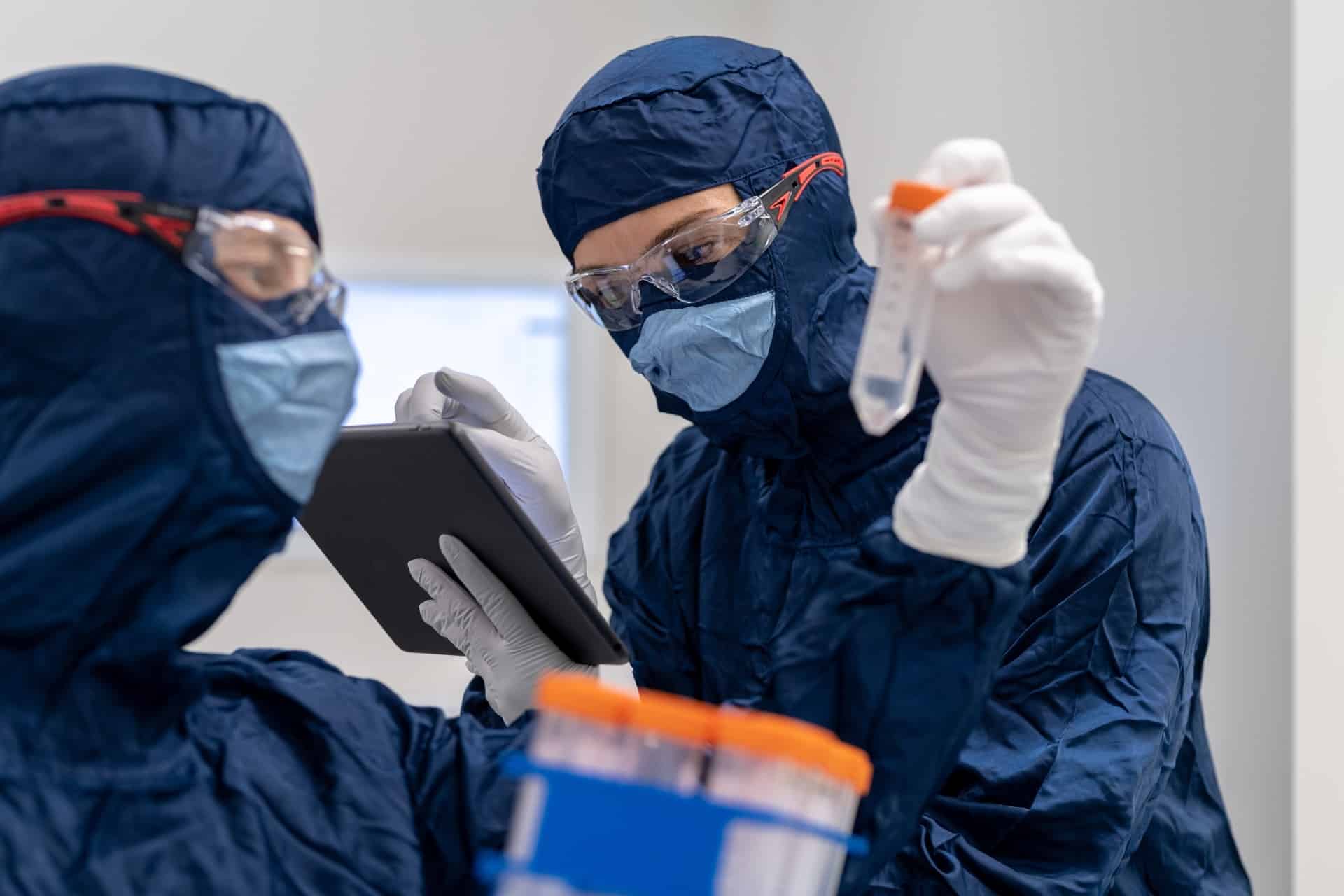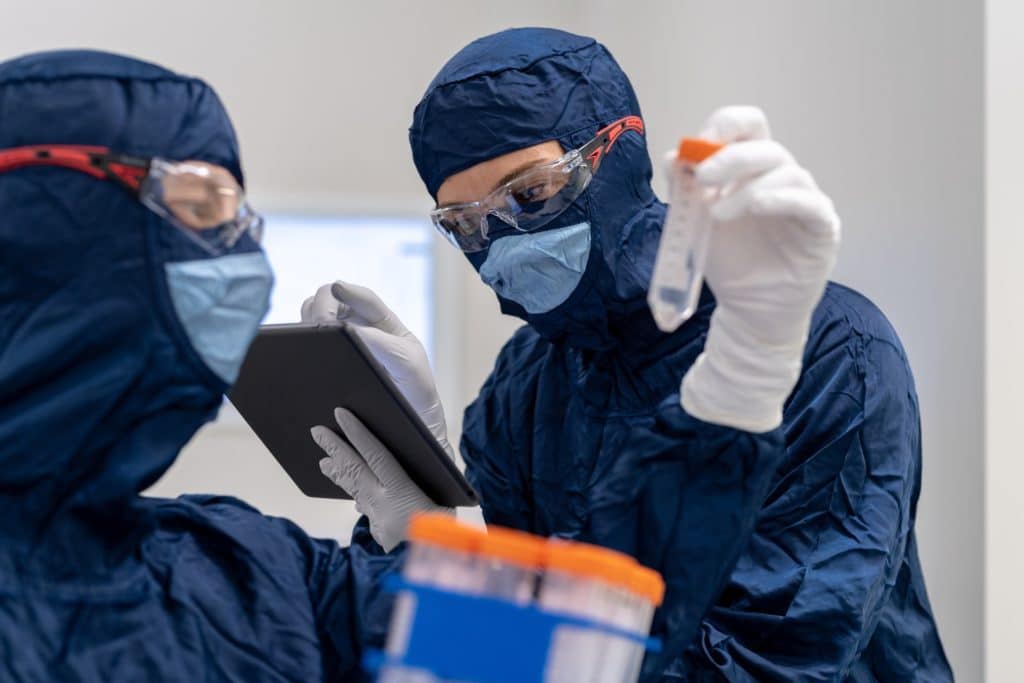 GxP is a term that refers to a set of quality guidelines and regulations that apply to industries such as pharmaceuticals, biotech, medical devices and food production. The term "GxP" is an abbreviation for the various regulations, standards and guidelines, where the "x" stands for the respective stage in the value chain, e.g. "GMP" for Good Manufacturing Practices, "GCP" for Good Clinical Practices, "GLP" for Good Laboratory Practices and "GDP" for Good Distribution Practices.
The purpose of GxP is to ensure that products manufactured in these industries are safe, effective and of high quality. These regulations provide guidance for all aspects of the product life cycle, from research and development to manufacturing, testing, distribution and post-market surveillance. By complying with GxP, companies can ensure that their products meet regulatory requirements, meet customer expectations and reduce the risk of product recalls, liability claims and reputational damage. The importance of GxP can be illustrated by the consequences of non-compliance. Non-compliance with GxP regulations can lead to regulatory action such as warning letters, fines and even criminal prosecution. Non-compliance can also lead to product recalls, which are costly and can damage a company's reputation. In addition, non-compliance can lead to patient harm, which can be disastrous in the healthcare industry. Therefore, it is essential for companies in GxP-regulated industries to establish and continuously improve robust quality systems to ensure compliance with GxP regulations. Quality systems should include policies, procedures, training, documentation and audits to ensure that all aspects of the product life cycle are controlled and monitored. Quality systems should be designed to identify, prevent and mitigate potential quality problems before they occur.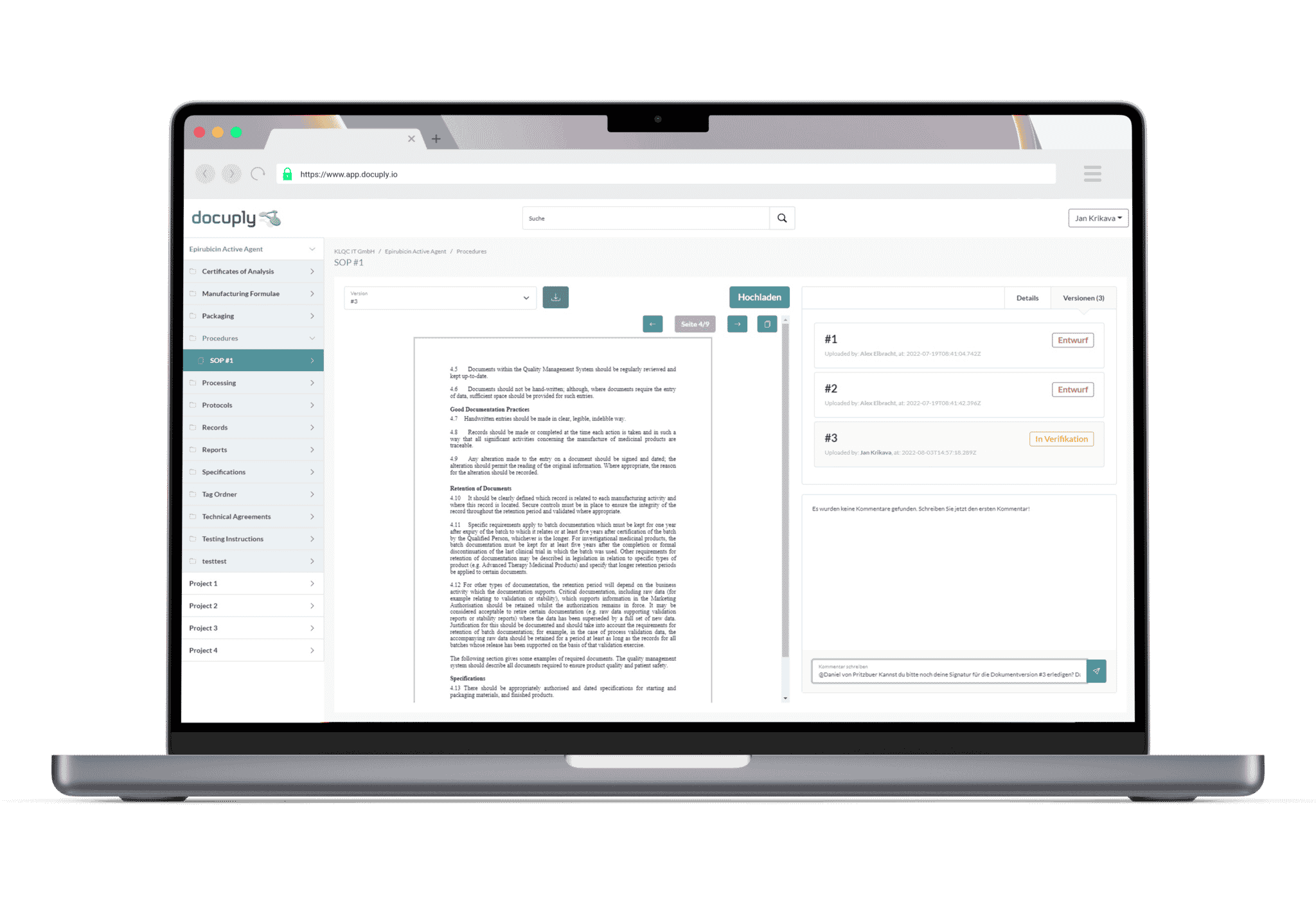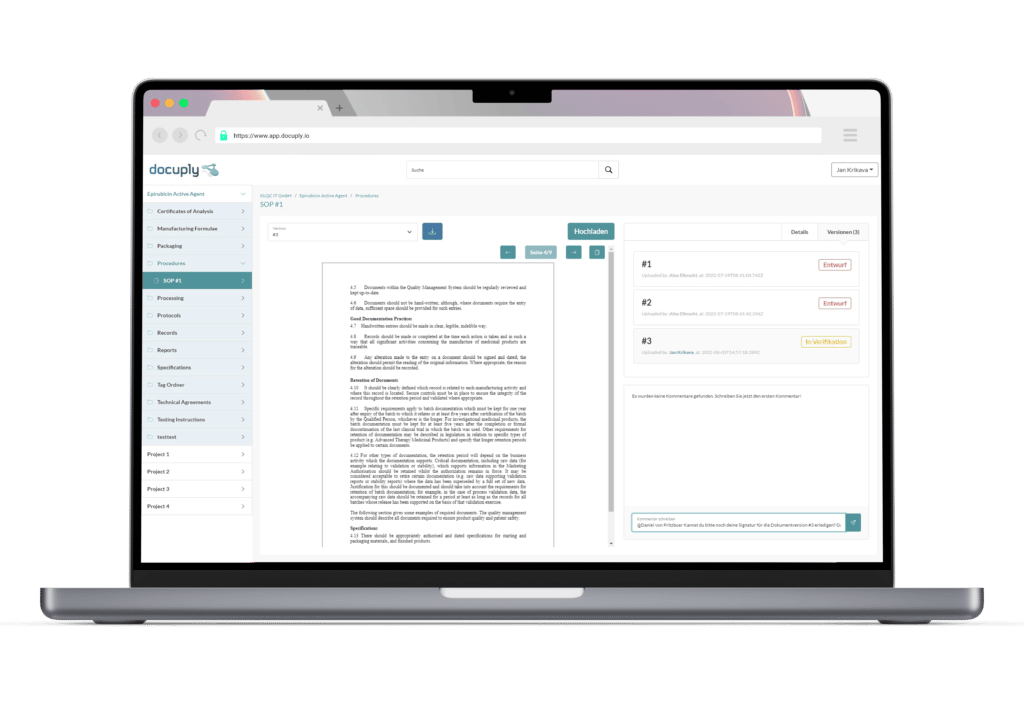 Specially developed for the pharmaceutical industry: GxP-compliant document management with Docuply, easy to use and immediately ready for use.
Some key elements of GxP include:
Good manufacturing practice (GMP): ensuring that all aspects of the manufacturing process, including personnel, facilities, equipment, materials and processes, are controlled and monitored to ensure product quality and consistency.
Good Clinical Practice (GCP): Ensuring that clinical trials are conducted ethically, safely and in accordance with regulatory requirements.
Good Laboratory Practice (GLP): Ensuring that all aspects of laboratory testing are planned, performed, monitored, recorded, reported and archived in a manner that ensures the integrity and reliability of the data.
Good distribution practice (GDP): ensuring that products are transported and stored under appropriate conditions to maintain their quality and integrity, and that the entire distribution process is documented and controlled.
In summary, GxP regulations are important to ensure that products manufactured in regulated industries are safe, effective and of high quality. GxP compliance can help companies avoid regulatory action, product recalls and reputational damage. Companies need to establish and maintain robust quality systems to ensure GxP compliance throughout the product lifecycle.
Test all the advantages of a digital document management system specially developed for the pharmaceutical and biotech industry now without any obligation. You can get started in just five minutes, convince yourself.
Quality management in the pharmaceutical and biotech industry: Current challenges in the cooperation between pharmaceutical companies and CROs, CMOs and CDMOs
"The increasing decentralization of the supply chain in the pharmaceutical industry poses major challenges for companies. In a regulated environment, regulatory requirements must be implemented in a compliant manner while adhering to "Good Documentation Practice" with business partners in a global environment. The global networking and faster availability of information in large numbers are pushing our existing document management systems to their limits in terms of timely processing in compliance with GMP requirements. Therefore, we need to rethink our current way of working to enable effective and efficient document management with new IT solutions."