Master Files
With the help of our Master Files feature, you can individually semi-automate your master files and save valuable time in your daily business while increasing inspection readiness.
Create your Master File and link your documents to your customizable structures. As soon as a new document version of the linked document becomes effective, this version is automatically transferred to the master file.
Register now for beta access without obligation. We will notify you via email and SMS as soon as the feature is available (Q4/2024, see Product Roadmap).
<script charset="utf-8″ type="text/javascript" src="//js-eu1.hsforms.net/forms/embed/v2.js"></script> <script> hbspt.forms.create({ region: "eu1", portalId: "26130309", formId: "d6f66593-a221-470d-8bf5-9b7541c11945" }); </script>
Check out our document management­capabilities right now and get started with Docuply in just a few minutes. Our 14-day trial period is free of charge and without obligation.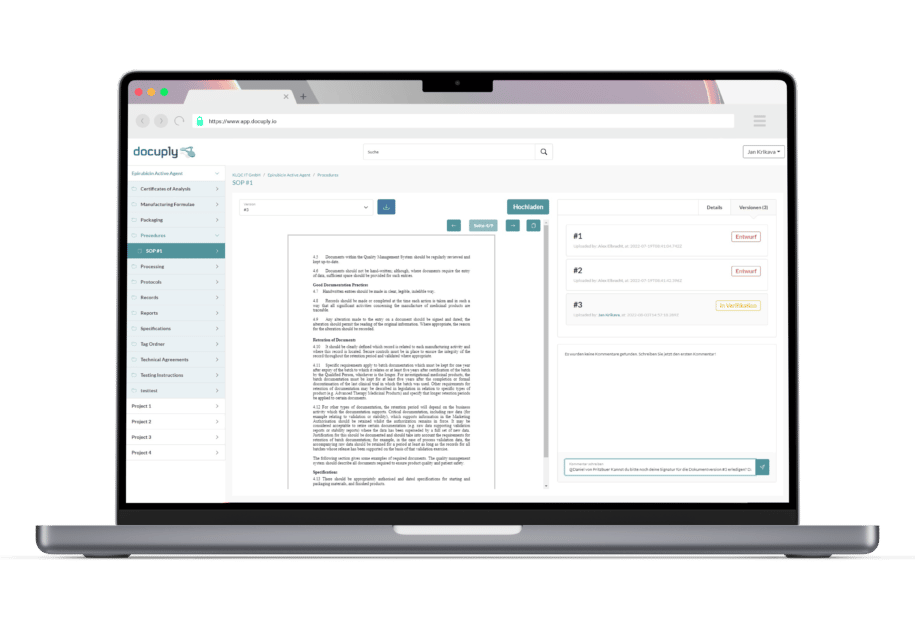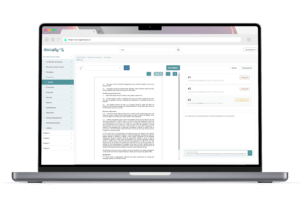 "Many companies struggled with isolated IT solutions and the major challenge of how to apply or adapt the established IT systems in the necessary interaction with more and more external business partners in order to meet regulatory requirements at the same time. For this, the young start-up Docuply offers a very simple and at the same time very flexible solution that is ready to use thanks to its cloud architecture."